Sword Reviews
Cutting Away the Confusion of Which Sword to Purchase
By Paul 'Batman' O'Brien
B.A., N.C.E.H.S., Dip. Acu., Adv. Dip. OBB, Cert Clin. Med. M.AFPA, M.ETCMA, M.C.Th.A.
Sword reviews are important part of the Way of the Samurai site. As a student of the martial arts - and particularly of the Japanese sword based arts knowing which swords and their suppliers are good and which are terrible is pretty useful. I've spent a small fortune on swords over the last 12 years and my collection contains over 60 pieces.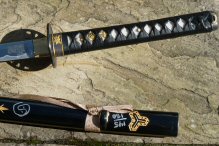 Some of these swords are cheap wall-hangers because I didn't know any better at the time. Some are expensive, specifically commissioned pieces. Some are antiques, some are from movies and others are props. The most prized among my collection however are those I use specifically for my martial arts training. These are the tools with which I attempt to better my body and character.
The Sword Reviews you'll see here are HIGHLY detailed. And I'll go through the format with you in a moment. The reason for the detail is simple - I want you to be able to make proper informed decisions about the swords you purchase and I want you to be able to have the benefit of my experiences and hopefully avoid getting stung like I have (for over $1,000 on a commissioned sword) and help you pick up a GREAT deal or better still the Perfect Japanese Sword for you.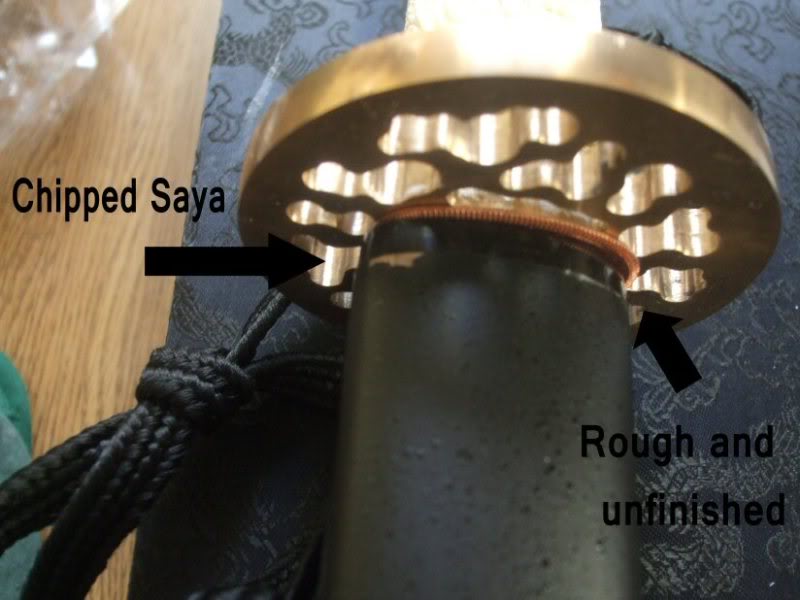 My interest in swords is obviously based on the Japanese Samurai Sword and the majority of the sword reviews I'll post are based on these or their variations. There are some exceptions to this however, including some of the more exotic Japanese weapons in my collection such as the naginata, suriken and others and even a few on western broadswords, maces and other weapons I have in my collection.
Finally I'll also take the opportunity to review some of the wooden Japanese swords, Bokken and Bokuto that I have both standard and custom made and even some of the training tools related to the samurai sword such as the suburi and Tanren/Benkei Bokken's.
Each sword review contains video footage of the swords - you'll be able to see the sword and watch as I point out the major aspects of each blade, fittings and so forth. In addition you'll get a comprehensive and highly detailed breakdown along the following categories -
---
Sword Reviews Layout
Introduction: Background information on my motivations for acquiring the blade being reviewed.
History: Japanese swords often come with a detailed history or lineage. Where possible in my sword reviews I'll try to provide information on that. In other cases the blade being reviewed may be from a movie or animated feature, or even a custom made piece - again I'll provide historical background and context where available.
Disclosure Statment: The majority of the sword reviews here are from my own personal collection and acquired by me, at cost over the last 15 + years. I do however receive free or heavily discounted blades for review by manufacturers and other interested parties (if you'd like me to review a blade, please feel free to contact me) and I'll note that in this section.
Initial Impressions: My first immediate intake, from the packaging to the first unsheathing. You should never judge a book by its cover (or a sword by first glance) but it's nice to know how the cover influences and suggests the interior.
Vital Statistics: In this section of the sword reviews I run down the technical details on the blade; Blade and Handle length, tsuba width, balance point weight etc.
Composition: A detailed in depth review of the various components that make up a Japanese samurai sword: The Blade (Nagasa), Handle (Tsuka), Fittings (Fuchi / Kashira/ Menuki), Scabbard (Saya), etc.
Functional Assessment: Does the sword do what it's meant to. How does it hande? Here I try to answer the subjective matters of the swords feel in use.
Tameshagiri (Test Cutting): If the blade being reviewed is a "full tang" live blade designed for cutting I'll have information and video on that here.
Conclusion and Insights: I'll share my final thoughts on the sword and summarise it's pro's and con's.
Straight Cut: My one line summary of the sword and if you should buy one or not. These points will provide you with the most comprehensive sword reviews online for Japanese Samurai Swords.
Before you look at the sword reviews below you may want to know a little bit about who I am and why I am qualified to produce these sword reviews - About the Author
---
Sword Review List
Iaito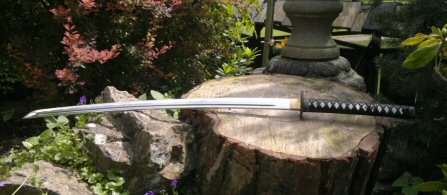 Custom Iaito (Tozandos)

Tsuru Iaito (Paul Chen)

Custom Iaito (Yawara)
Martial Arts Katana and Shinken
Tea Culture Katana - Paul Chen 

Tea Culture Wakazashi - Paul Chen 

Hanwei Morpehus Katana

Musashi Shinken
Tanto - Japanese Daggers
Movie Replica's & Live Blades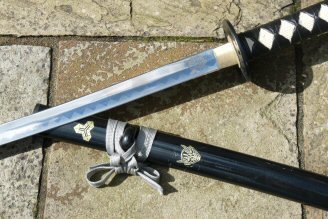 Blade - Sword of the Daywalker (Factory X)

Crouching Tiger, Hidden Dragon - Green Destiny

Gladiator - Sword of Maximus

Hero - Hero's Sword

Highlander - Conner's Katana (Chinese FAKE)

Highlander -Duncan's Katana (Chinese FAKE)

Kill Bill - Bills Sword Rampage Deluxe Edition (Hanzo Swords)

Kill Bill - Brides Sword Rampage Deluxe Edition (Hanzo Swords)

Kill Bill - Budd's Sword (Musashi)

Kill Bill - O-ren Ishii Shirasaya Katana (Hanzo Swords)

Last Samurai - 5 Piece Katana Collection (Chinese FAKE)
Wooden Weapons
Benkei Bokken (NineCircles.co.uk)

Custom Isu Wood Bokken (Tozandos)

Custom White Oak Niten Ryu Daisho (Tozandos)

Red Oak Bokken (Ki Martial arts)

Suburi Bokken (Ki Martial Arts)

White Oak Bokuto (Ki Martial Arts)

White Oak Tanto (Ki Martial Arts)
---
Return from the Sword Reviews, to the Way of the Samurai Home Page.
---